Peter Van De Merwe comes from Dordrecht, close to Rotterdam in the western part of The Netherlands. He is often called one of the most experienced talents within our noble sport. However, it is not just to talk about a talent as it appears that Peter is an active pigeon racer from 1985 on already … and from the very beginning at the highest level too! But how did it all start?
His real love for pigeons started when Peter captured a wounded pigeon and nursed him until he was ready to fly back home again. From that moment on Peter lost his heart to pigeon racing. His uncle Piet introduced Peter into the world of pigeon racing and gave him 11 young birds. Father Arie built a loft and at age 14 Peter became a member of a local racing club. A group of fanciers that could use a young talent! Peter quickly started to win top prizes and became a well known new young talent in the Netherlands. As Peters know-how grew throughout the years, the level of his performances only got higher! ! Soon the loft for the 11 pigeons was to small and a new 21m loft was built, his colony grew and more lofts followed.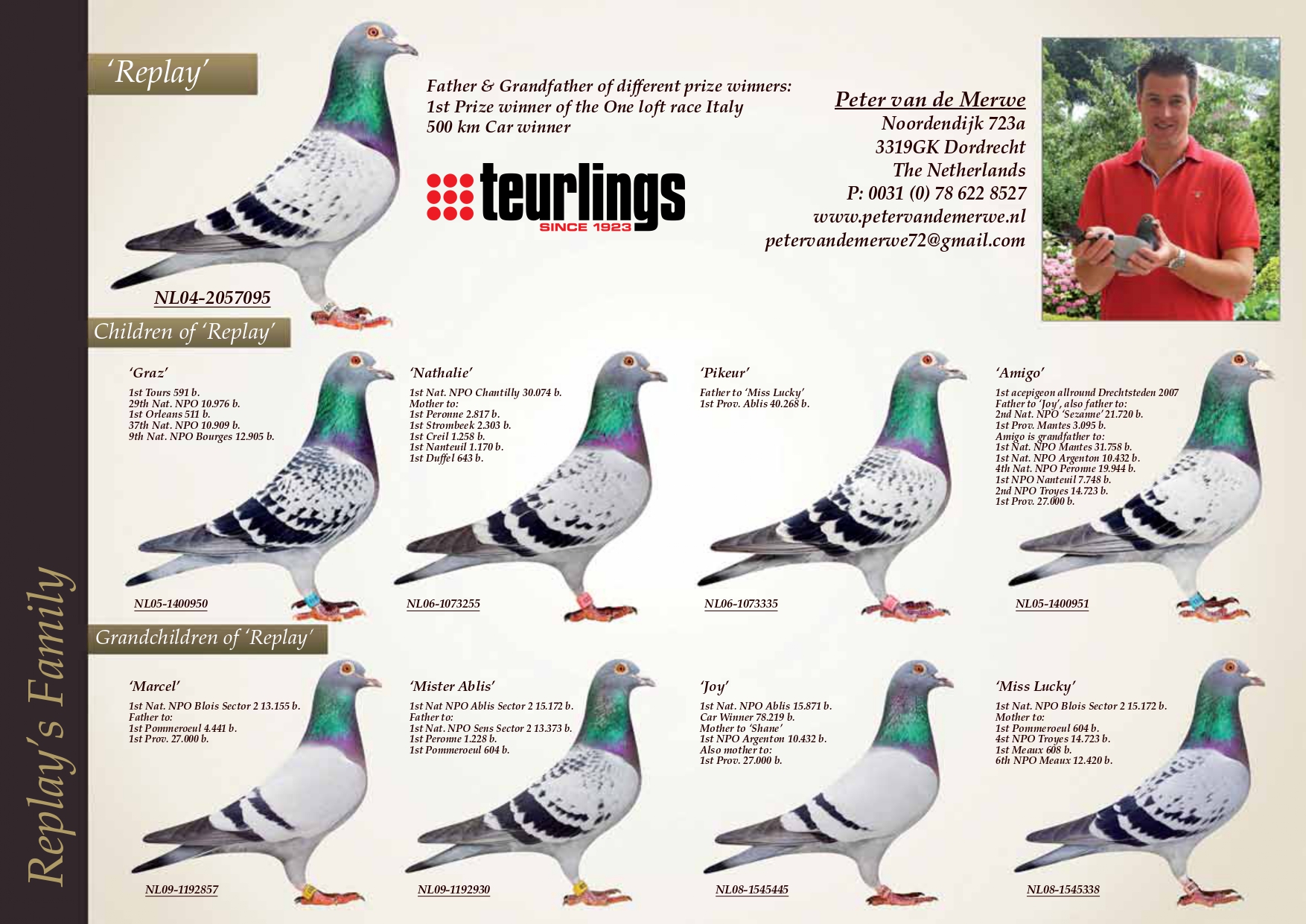 His impressive debut in the eighties was followed by a decade of success in the nineties. Peter grabbed many victories against massive birdages. And where many fanciers spend a lifetime dreaming about a National victory, Peter already grabbed one as a teenager! To add 6 more golden National NPO positions in the years to follow! Phenomenal.
Peter married his wife Nathalie and together they got a daughter named Gwen. With the family settled steady, the level of racing very soon got at the absolute top … To Peter all pieces fell together when his 'Gwen' became 1st National young acebird of The Netherlands in 2001, a dream he already treasured for many years, breeding a National acebird. Preceded by many years of hard labour … but especially many years of top performances.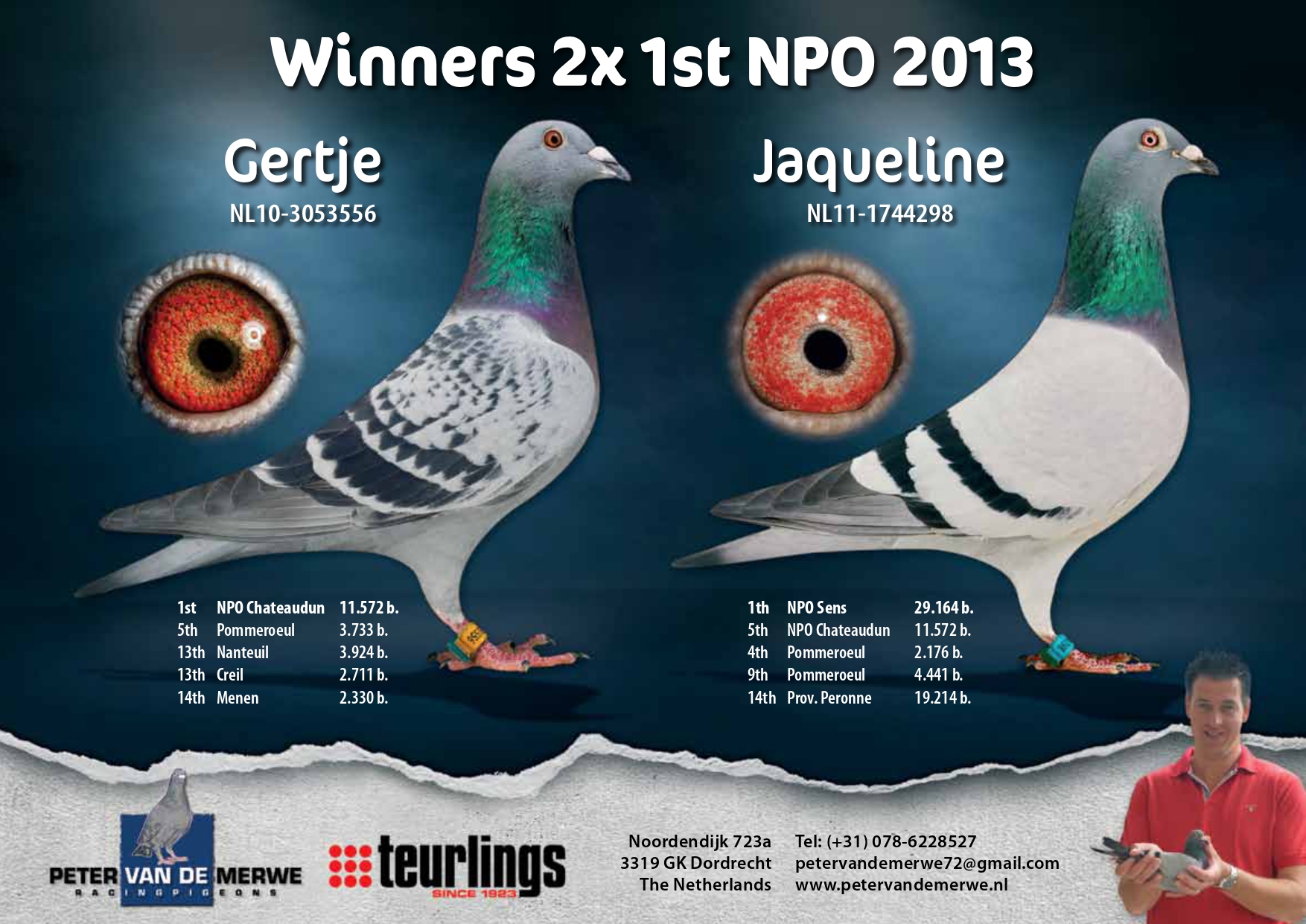 Peter houses about 46 racers, of which he races with both partners.  From the racers and breeders approximately 80 until 100 youngsters are bred. The youngbirds loft is divided in two sections of both 4 meters, at both of them aviaries in front. Two lofts of 2,5 meters with aviaries in front house the 25 pairs of breeders.
By now Peter has been racing on top level for twenty years, he obtained 24 NPO victories and has had several best National Ace Pigeons. Over the last ten years Peter won over 100 first prizes in massive competitions against thousands of pigeons. Descendants of his birds excel all over the world. An incredible revelation of top quality!